Support and maintenance of DELL EMC storage
A DC Parts offers a proactive and professional approach, and most importantly, we understand what it means to add continuous value whenever we speak to customers. We have extensive knowledge and experience with a specific focus on EMC Clariion, Data Domain, VNX, Celerra, Centera, and Isilon systems. This specific focus, combined with the extensive knowledge base we have, ensures that we can maintain your DELL EMC systems and keep them running smoothly beyond the manufacturer's 'end of service life date' (EOSL).
Third party maintenance of DELL EMC storage
By providing organizations with a viable and sustainable alternative option to extend the life of their systems after the announcement of 'end of life' or 'end of service life', above all we can help organizations by offering an economical solution for DELL EMC systems mission-critical. Therefore, this solution significantly reduces your total cost of ownership and also generates a greater return on your initial capital expenditures with IT storage hardware.
Our consultants can help you customize a suitable DELL EMC maintenance and support service solution that meets your specific requirements today. Our support service gives you the flexibility to pay only for the technical and hardware resources you need for as long as you need them. Core IT recognizes that companies do not want to enter into annual maintenance support contracts that they cannot justify, just to provide temporary support. An example would be a data/platform migration and decommissioning project.
Get in Contact with us to see if we can provide the guarantees you need, especially to explore an alternative maintenance support service.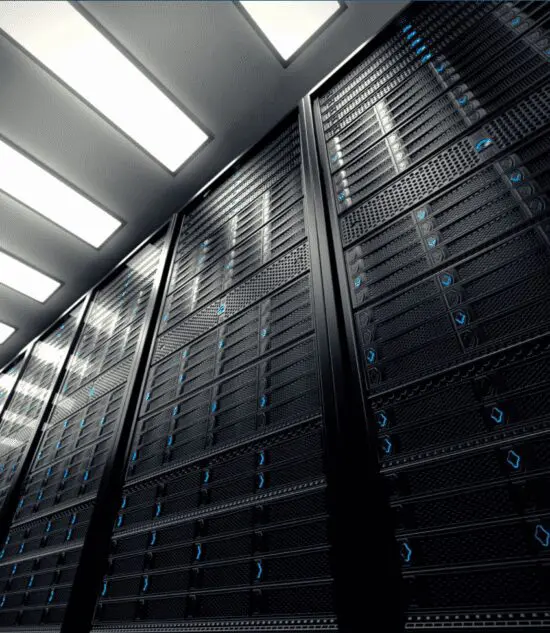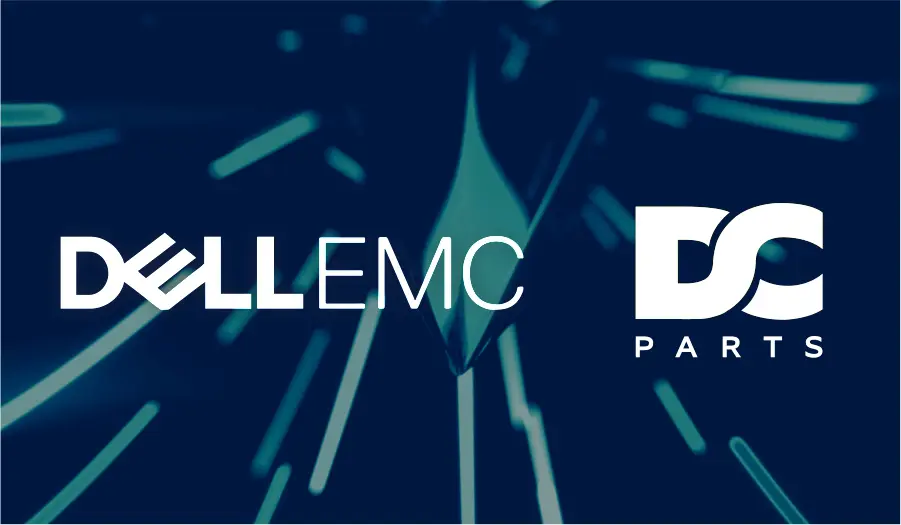 Residual asset value for your DELL EMC hardware
Our exclusive DELL EMC storage maintenance and support service can provide you with the potential to customize a cost-neutral maintenance contract for DELL EMC storage that is now post-warranty, end of life or end of life (EOL / EOSL). Our service allows customers with DELL EMC hardware to have multiple stages in a lifecycle program, while providing extended maintenance support, regardless of the need for 3,6,9 or even 12 months of support, thereby effectively creating a cost-neutral solution.
Cost reduction in your contract
We allow a cost-neutral maintenance solution to be provided through the residual value on your DELL EMC storage hardware that we would remove at the end of the agreed maintenance support term. As well as services for secure deactivation and elimination of data according to internal compliance requirements will also be part of the discussion of the hardware lifecycle services program.
If you don't need a support service, our maintenance service can still benefit you. As such, we can provide a residual value quote for your IT server and storage hardware and discuss the decommissioning and data erasure process, allowing you to achieve a much greater return on your initial capital investment. There is no obligation to obtain a quote from DC Parts, but lets you explore whether this service might be viable and beneficial for you.
Find out more by going to contact us.
Some segments of the economy that we help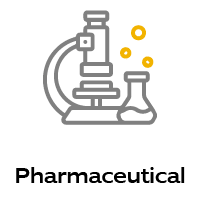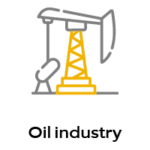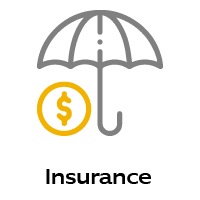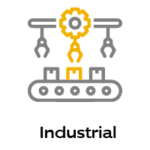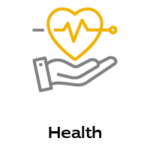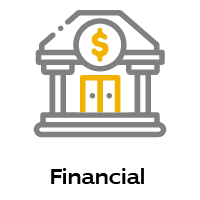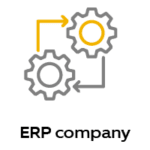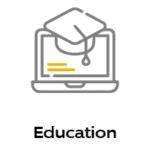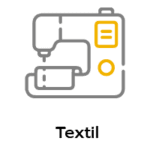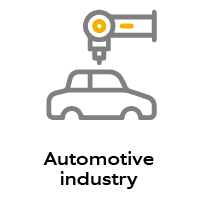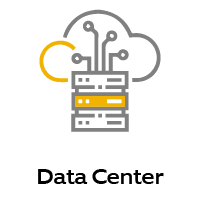 Some segments of the economy that we help
Support for your EMC Celerra array
Support for your EMC Celerra array
Support for your EMC Centera
Support for your EMC VNX
Support for your EMC Data Domain
Support for your EMC Isilon
Support for your EMC VMAX
Dell EMC Gen 1 VNXe
Dell EMC Gen 2 VNXe
Dell EMC VNX Gen 1
Dell EMC VNX2
Dell EMC VMAX
Dell EMC VMAX 100K, 200K, 400K
Dell EMC XtremIO 4.0
Dell EMC Gen 1 VNXe
Support for your EMC Celerra array
A DC Parts has a friendly team of consultants who will be able to quickly and efficiently understand your needs and provide you with various solutions that may be suitable and viable for your short or long term needs. As we are a fully independent and sales agnostic company, we can provide you with unbiased advice that you will not be able to find elsewhere. Our goal is to provide an alternative, cost-effective option for your current or end-of-life (EoL) EMC Clariion array. Our technical team has substantial knowledge of these systems, from implementing and installing additional hardware storage capacity, to system configuration and redeployment requirements, to ongoing Clariion maintenance and support.
Our EMC Clariion support is capable of short-term maintenance requirements. You might be starting a retirement project or a migration project that requires temporary support. The ability to have an ongoing support contract tailored to your needs, mitigating any associated service risk during the project, is critical and a cost-effective approach. like the DC Parts is able to support Clariion arrays beyond the end of life of the manufacturer (EOSL), the opportunity to redeploy these systems in environments that have reduced risk associated with them, such as research and development environments, become interesting options, especially when you can generate a greater return on investment.
Benefits of maintenance support DC Parts in storage EMC Clarion
Technical diagnosis and hardware repair EMC Clariion
Level 3 engineer assigned to an account
Global service availability
Email alert notification
Maintenance support for current and end-of-life EMC equipment
Pro-rata support and co-termination dates
Consulting
Detailed health check reports
Site audits / surveys
Data / platform migration
IT decommissioning
Data erasure
Highly experienced and specially trained technical field engineers
Spare parts kit on site
Various methods for generating a fault ticket ticket
Helpdesk assistance
Operation and configuration assistance

Flexible short and long-term maintenance support contracts
Hardware rental
DMR (digital media retention)
Operational savings
End of support EMC Clarion, but not DC Parts
EOSL Dates 'End of Life Useful '
CX200 - SEPTEMBER 2009
CX300 - JUNE 2013
CX400 - SEPTEMBER 2009
CX500 - DECEMBER 2011
CX600 - SEPTEMBER 2009
CX700 - DECEMBER 2011
CX3-10C - MARCH 2014
CX3-20 / F / C - MARCH 2014
CX3-40 / F / C - MARCH 2014
CX3-80 - MARCH 2014
CX4-120 - DECEMBER 2016
CX4-240 - DECEMBER 2016
CX4-480 - DECEMBER 2016
CX4-960 - DECEMBER 2016
Support for your EMC Celerra array
Support for your EMC Centera
Support for your EMC VNX
Support for your EMC Data Domain
Support for your EMC Isilon
Support for your EMC VMAX
Dell EMC Gen 1 VNXe
Dell EMC Gen 2 VNXe
Dell EMC VNX Gen 1
Dell EMC VNX2
Dell EMC VMAX
Dell EMC VMAX 100K, 200K, 400K
Dell EMC XtremIO 4.0
Dell EMC Gen 1 VNXe
Third-Party Maintenance for Dell EMC End-of-Life (EOL) and Dell EMC End-of-Service-Life (EOSL)
A DC Parts made an analysis on more than 250 customer contracts that use storage, servers, networks and tapes and showed us that 40-60% of the equipment of these customers operate beyond the end dates of support.
There are simple options for you to reduce your expenses and feel more confident about your IT infrastructure. When you choose a custom solution to extend the life of your IT equipment, you can make big savings.
How can we help:
We offer our customers a unique assessment to help analyze their OEM support contracts and understand exactly which devices can be supported in the most affordable way, without compromising their performance.
Dell EMC storage support
Support services DC Parts provide support for Fujitsu storage. We work to combine the right approach with the right equipment to meet your Fujitsu storage support needs.
With a highly trained team of certified engineers ready to troubleshoot any Fujitsu storage problems, DC Parts is uniquely qualified to serve you. If you would like to speak with a representative about purchasing Fujitsu Storage Stand, please contact us.
A DC Parts helps companies of all sizes better manage their IT data centers by providing third-party support services to leading equipment manufacturers, including: IBM, HPE, netapp, oracle sun, Cisco , and more.
With support DC Parts, we manage all your hardware, between the manufacturers through a link. Support from DC Parts offers flexible service level agreements, certified engineering support teams and dedicated customer service representatives.
Extend the life and value of your IT assets. Contact Support DC Parts immediately.