Dell PowerEdge M520 CTO Blade - With warranty and technical service for installation or support.
A DC Parts is a distributor of new and refurbished DEL equipment and accessories. Our technology experts can help you select and configure the right DELL blade solution for your specific data needs. Like all of our equipment, DELL Blades are fully tested, so you can count on worry-free service for years to come. And should the need arise, our team of certified engineers are on hand to provide support for any issues you may have. If you would like to speak with a representative about DELL equipment offerings, please contact us.
Dell PowerEdge M520 CTO Blade Server Product Description
The Dell PowerEdge M520, 2-socket, half-height Blade server offers an extraordinary balance of value and performance for leading business applications, without compromising enterprise-class resources.
PowerEdge M520
Up to 12 DIMMs
Mainstream performance
Hot-plug hard drives and hardware RAID
Impressive systems management features
Take advantage of the M1000e case
Enjoy great performance and exceptional value with the Dell PowerEdge M520's well-balanced processing capabilities and memory capacity in a compact half-height blade form factor. With up to 16 processor cores and up to 12 RAM DIMMs, the M520's scalability and performance make it a natural fit for general business applications such as email and databases, as well as mid-tier virtual environments.
Achieve business continuity
Ensure maximum uptime with the fully redundant M series network, cooling and power infrastructure designed to provide the stability and resilience our customers demand for enterprise-class deployments. The design of the M520 corresponds to Dell's commitment to reliability, with features like multiple hardware RAID options and our unique fail-safe virtualization technology, which uses redundant SD media to provide failover capabilities for embedded hypervisors.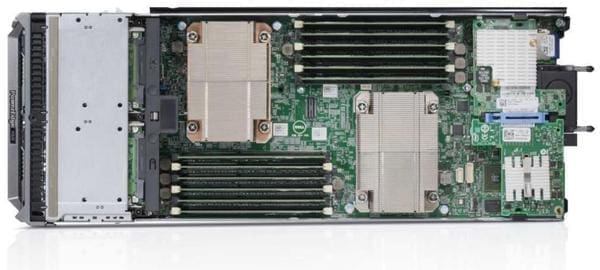 Improve operational efficiency
Help manage your servers using the Dell OpenManage portfolio, including Dell's unique integrated Dell Remote Access Controller (iDRAC) with Lifecycle Controller. iDRAC, an embedded systems management feature, lets you manage Dell servers in physical, virtual, local and remote environments, in-band or out-of-band, with or without a systems management software agent. OpenManage also integrates and connects with the leading third-party systems management solutions you already use, allowing you to maintain a single point of control and capitalize on your existing investment. OpenManage simplifies the lifecycle of deploying, updating, monitoring and maintaining your Dell PowerEdge servers.
Line of PowerEdge M series blade servers
Implement the right combination of features and performance scalability with PowerEdge M-series blade servers, which can handle tough workloads in data centers of any size. In addition to the world-class management features provided on all PowerEdge servers, the M520 also takes advantage of the features of the M1000e Chassis Management Controller (CMC). CMC allows M series blades to be managed individually or as groups, in one or more chassis and within a data center or in various geographically dispersed locations around the world without the need for a single agent or additional hardware. PowerEdge M series blade servers use redundant power, cooling, and network infrastructure provided by the Dell M1000e blade enclosure, which is exceptionally easy to deploy and manage and maximizes power and cooling efficiency.
Some segments of the economy that we help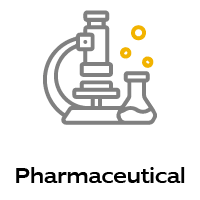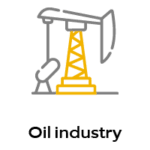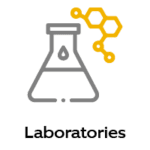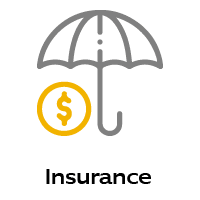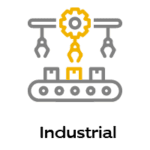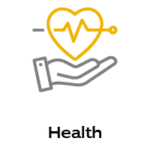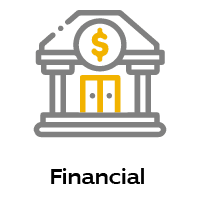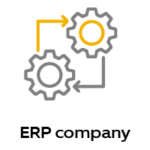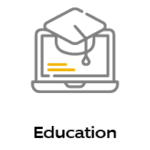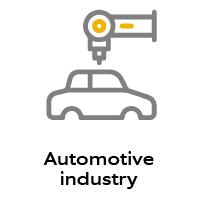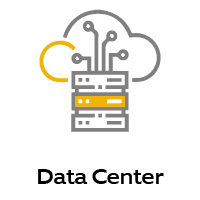 Some segments of the economy that we help
Third party maintenance for DELL End-of-Life (EOL) and DELL End-of-Service-Life (EOSL)
A DC Parts made an analysis on more than 250 customer contracts that use storage, servers, networks and tapes and showed us that 40-60% of the equipment of these customers operate beyond the end dates of support.
There are simple options for you to reduce your expenses and feel more confident about your IT infrastructure. When you choose a custom solution to extend the life of your IT equipment, you can make big savings.
How can we help:
We offer our customers a unique assessment to help analyze their OEM support contracts and understand exactly which devices can be supported in the most affordable way, without compromising their performance.
Blade DELL locations
A DC Parts provides rental of DELL blade for a convenient and affordable solution to a range of data center issues such as seasonal spikes and data center relocation. We work to match the right approach with the right equipment to properly meet your customized need for DELL Storage and Blade leases. With a highly trained team of certified engineers ready to solve any problems, DC Parts is uniquely qualified to serve you. If you would like to speak with a representative about leasing DELL machines contact us.
DELL Blades Support
Support services DC Parts provide support for DELL equipment. We work to combine the right approach with the right equipment to meet your DELL equipment support needs. With a highly trained team of certified engineers ready to solve any problems with DELL equipment, the DC Parts is uniquely qualified to serve you. If you would like to speak with a representative about purchasing DELL equipment support, please contact us. THE DC Parts helps companies of all sizes better manage their IT data centers by providing third-party support services to leading equipment manufacturers, including: IBM, HPE, DELL EMC, NETAPP and much more. With support DC Parts, we manage all your hardware, between the manufacturers through a link. Support from DC Parts offers flexible service level agreements, certified engineering support teams and dedicated customer service representatives. Extend the life and value of your IT assets. contact support DC Parts immediately.