Storage NetApp AFF A400A
- With warranty and technical service for installation or support.
NetApp storage offers industry-leading availability, storage density and upgradability to meet today's growing and demanding IT needs.
These storage solutions offer the best price / performance features and the best price / availability for environments of all types and sizes, from minimal I / O workloads (reference data, archiving and disk-to-disk backup) to remote offices and distributed computing environments for large datacenter deployments.
Each NetApp storage solution is designed to be easy to deploy, protect and reduce management costs, while generating a quick return on investment.
A DC Parts is a distributor of new and refurbished NetApp storage and accessories. Our technology experts can help you select and configure the right NetApp storage solution for your specific data needs.
Like all of our equipment, NetApp arrays are fully tested, so you can count on worry-free service for many years to come.
And, if necessary, our team of certified engineers is on hand to provide support for any problems you may have. If you want to speak to a representative about NetApp storage offerings, contact contact us.
NetApp AFF A400: One System, All Your Payloads
Switching to the latest technology doesn't have to be expensive. The NetApp AFF A400, a midrange flash NVMe system in the AFF A series, offers all the versatility you need, no matter what types of workloads you're running. On-premises or in the cloud, scale up or out, SAN or NAS — deploy however you want. Simply flexible, simply fast and simply resilient.
Specifications per cluster
Maximum expansion
2–24 nodes (12 HA pairs)
Max SSDs
5,760
Maximum effective capacity
702.7PB
Simplify data management on-premises and in the cloud
Easily configure, provision and manage storage with ONTAP System Manager
Built-in cloud integration with automatic cloud tiering, backup and capture whenever you need it
Consolidate your workloads for a smaller footprint, lower energy cost, and easier management
Accelerate all your workloads
Accelerate your workloads with the newest NVMe/TCP and NVMe/FC technologies
Data acceleration technology provides an additional boost for your most demanding applications
Scale performance and capacity and protect your investment for the future with non-disruptive horizontal scalability
Protect — keep your data safe and available
Meet the strictest SLAs with built-in, application-consistent data protection.
Maintain data availability at all times with zero data loss and zero downtime.
Protect your data from ransomware attacks and secure it in transit and at rest with encryption.
Specifications per system (dual active-active controller)
controller form factor
4U
PCIe expansion slots
10
FC target ports (32 Gb auto select)
24
FC target ports (16 Gb auto select)
32 (with FC mezzanine card)
FCoE, UTA2 destination ports
n / a
100GbE ports (40GbE auto-select)
16
25GbE ports (10GbE with automatic range selection)
16
10GbE ports
32
10Gbase-T (1GbE with auto-ranging)
16
12Gb/6Gb SAS ports
32
Supported storage network
NFSv4/RDMA, NVMe/TCP, NVMe/FC, FC, iSCSI, NFS, pNFS, CIFS/SMB, Amazon S3
OS version
ONTAP 9.7 RC1 or later
Shelves and media
NS224 (2U, 24 units, SFF NVMe); DS224C (2U, 24 drives, 2,5″" SFF); DS2246 (2U, 24 drives, 2,5″", SFF)
Supported host/client operating system
Microsoft Windows 2000, Windows Server 2003, Windows Server 2008, Windows Server 2012, Windows Server, 2016, Linux, Oracle Solaris, AIX, HP-UX, macOS, VMware, ESX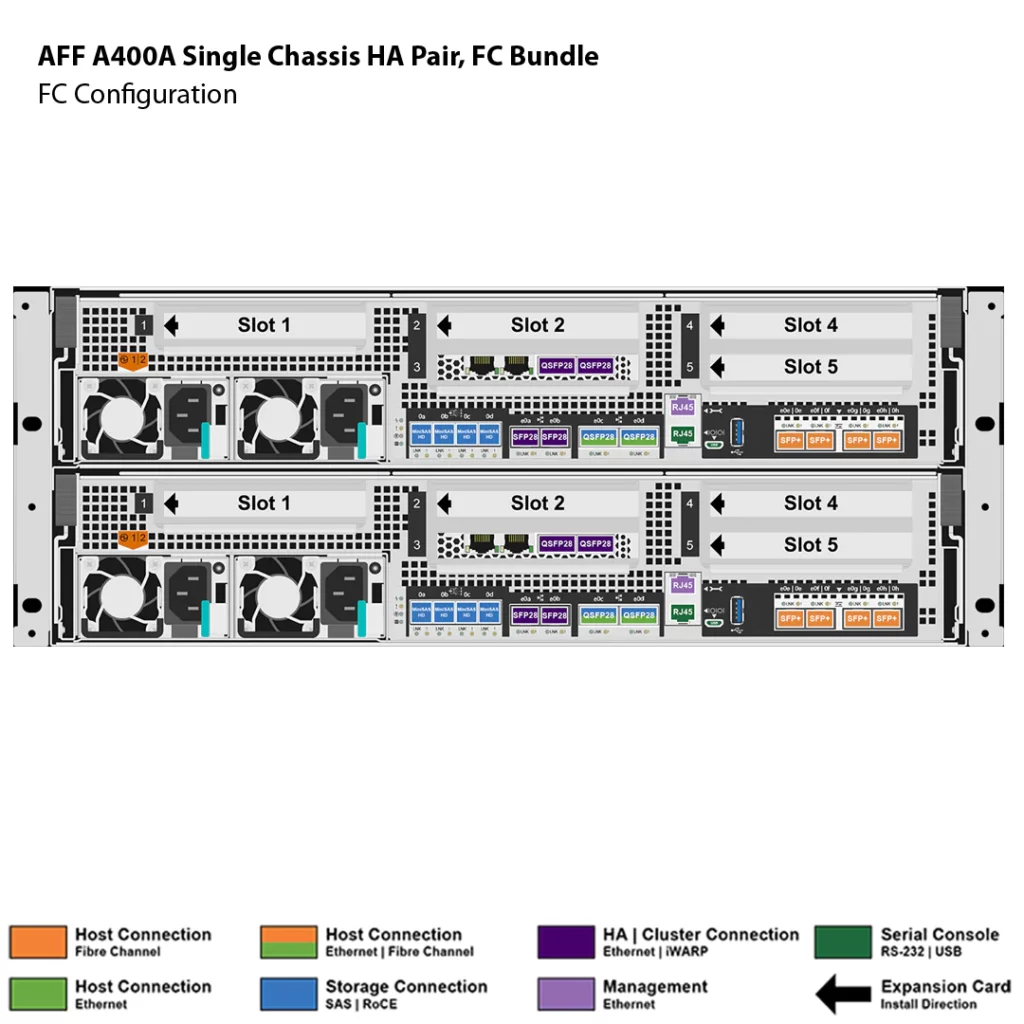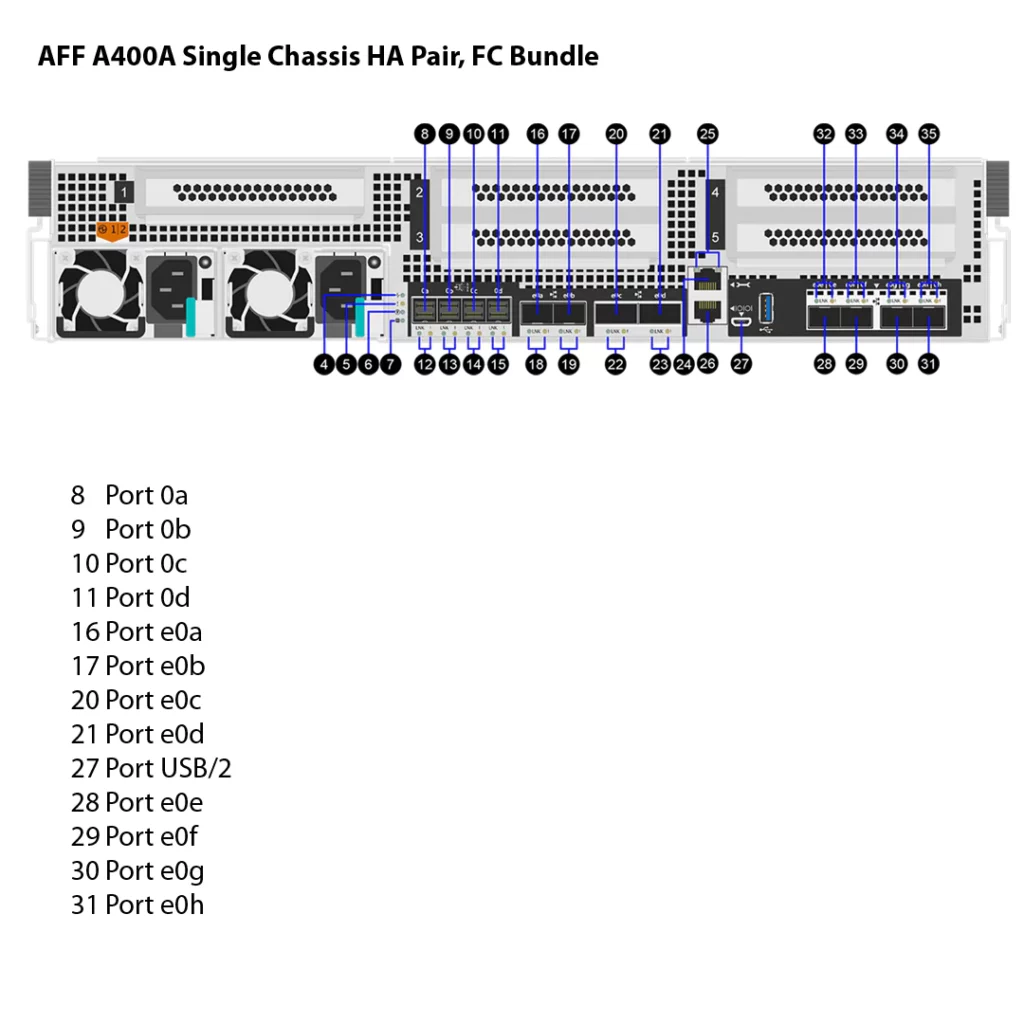 NetApp AFF-A400A Product Information
Some segments of the economy that we help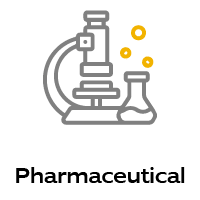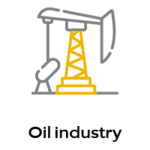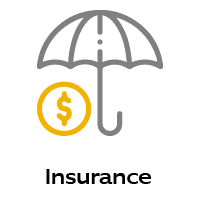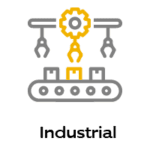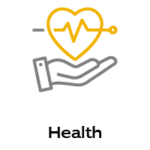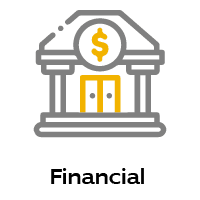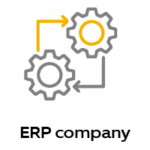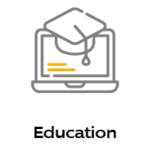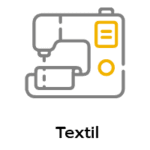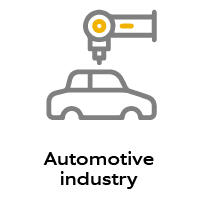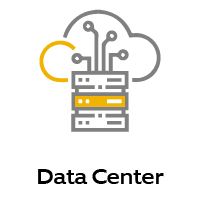 Some segments of the economy that we help
Third-party maintenance for NetApp End-of-Life (EOL) and NetApp End-of-Service-Life (EOSL)
A DC Parts made an analysis on more than 250 customer contracts that use storage, servers, networks and tapes and showed us that 40-60% of the equipment of these customers operate beyond the end dates of support.
There are simple options for you to reduce your expenses and feel more confident about your IT infrastructure. When you choose a custom solution to extend the life of your IT equipment, you can make big savings.
How can we help:
We offer our customers a unique assessment to help analyze their OEM support contracts and understand exactly which devices can be supported in the most affordable way, without compromising their performance.
NetApp storage leases
A DC Parts provides NetApp storage rentals for a convenient and affordable solution to a range of data center issues such as seasonal spikes and data center relocation. We work to match the right approach with the right equipment to properly meet your customized need for NetApp Storage Leases. With a highly trained team of certified engineers ready to solve any problems, DC Parts is uniquely qualified to serve you. If you would like to speak with a representative about leasing NetApp Storage machines, please contact us.
NetApp storage support
Support services DC Parts provide support for NetApp storage. We work to combine the right approach with the right equipment to meet your NetApp storage support needs.
With a highly trained team of certified engineers ready to solve any problems in NetApp storage, DC Parts is uniquely qualified to serve you. If you would like to speak with a representative about purchasing Fujitsu Storage Stand, please contact us.
A DC Parts helps companies of all sizes better manage their IT data centers by providing third-party support services to leading equipment manufacturers, including: Hitachi HDS, NetApp, Dell EMC, Oracle Sun, Cisco , and more.
With support DC Parts, we manage all your hardware, between the manufacturers through a link. Support from DC Parts offers flexible service level agreements, certified engineering support teams and dedicated customer service representatives.
Extend the life and value of your IT assets. contact support DC Parts immediately.