Storage IBM Storwize V7000 Gen2 – With warranty and technical service for installation or support.
A DC Parts is a distributor of new and refurbished IBM equipment and accessories. Our technology experts can help you select and configure the right IBM server solution for your specific data needs. Like all of our equipment, IBM arrays are fully tested, so you can count on worry-free service for years to come. And should the need arise, our team of certified engineers are on hand to provide support for any issues you may have. If you would like to speak with a representative about IBM equipment offerings, please contact us.
The IBM Storwize V7000 is a virtualized storage system designed to consolidate workloads onto a single storage system. Used features of Storwize V7000 SFF model 524 control enclosure:
Two node canisters, each with an 8C processor and 32GB of cache for a total system of 64GB of cache
Standard 1Gb Ethernet ports for 1Gb iSCSI connectivity
Up to 2 I/O adapter capabilities for 8Gb FC and 10Gb iSCSI/FCoE connectivity
Supports up to twenty-four 2,5-inch drives
2-inch 19U rackmount enclosure
The Storwize V7000 offers LFF and SFF 12 Gb SAS expansion enclosure models. The used Storwize V7000 LFF Expansion Enclosure Model 12F supports up to twelve 3,5″ drives, while the Refurbished V7000 Expansion Enclosure Model 24F supports up to twenty-four 2,5″ SFF drives.
A Storwize V7000 Model 524 system scales up to 504 units (up to 20 expansion enclosures). Storwize V7000 systems can be clustered to help provide increased performance, bandwidth, and scalability. A clustered system can contain up to four V7000 systems and up to 1.056 drives.
host interface
16 Gbps Fiber Channel attached to SAN, 1 Gbps iSCSI and optional 10 Gbps iSCSI/FCoE Ethernet
1 Gbps and 10 Gbps connected to NAS
user interface
Graphical User Interface (GUI)
Supported Units
3,5-inch disk drives:

3TB, 4TB, 6TB, 8TB 7.2k nearline SAS nearline SAS disk

2,5-inch disk drives:

300GB 15k SAS disk
600GB 15k SAS drive
600GB, 900GB, 1,2TB and 1,8TB 10k SAS Disk
2TB 7.2k nearline SAS disk

2,5 inch flash drives

200GB, 400GB, 800GB, 1,6TB, 1,92TB, 3,2TB and 3,84TB

RAID Levels
RAID 0, 1, 5, 6, 10, striped
Maximum supported units
504 per control cabinet; 1.056 per clustered system
Fans and power supplies
Fully redundant, hot-swappable
rack support
19 inch standard
management software
IBM Spectrum Virtualize Software.
IBM Spectrum Scale for Storwize V7000 Unified.
Cores per controller/control cabinet/clustered system
20/10/80
Cache per controller/control cabinet/clustered system
32 or 64 GB/64 or 128 GB/up to 512 GB
Additional advanced features available
Remote Mirroring, IBM Easy Tier, IBM Real-time Compression, External Virtualization Unified Storage, IBM Spectrum Control, IBM Spectrum Protect Snapshot
Dimensions
Control cabinets and file modules

Width: 445 mm (17,5 in.)
Depth: 749 mm (29,5 in.)
Height: 85 mm (3,35 in.)

Weight :
Control cabinets:

Drive ready (no drive modules installed): 31,8 kg (70,1 lb)
Fully configured (24 drive modules installed): 36,5 kg (80,5 lb)
Expansions: 30,0 kg (65 lb)

operating environment
Air temperature:

Operational: 41°F to – 104°F up to 3.117 feet altitude.
Out of operation: 1°C to – 60°C (33,8°F to – 140°F)

Relative humidity:

Operational: 8% - 85%
Non-operational: 8% - 85%

Electricity:

Voltage range: 100 - 240 Vac
Frequency: 50 - 60 Hz
Power: 541W Control, 304W Expansion
Some segments of the economy that we help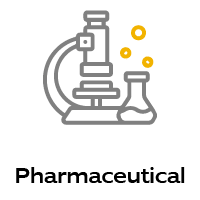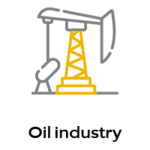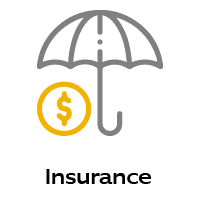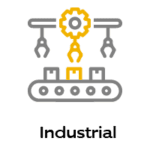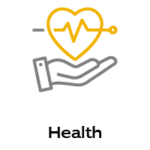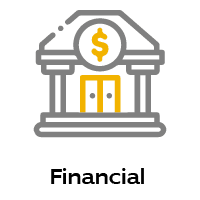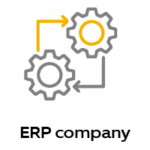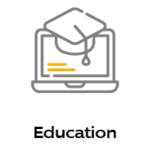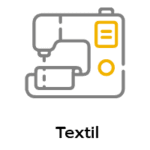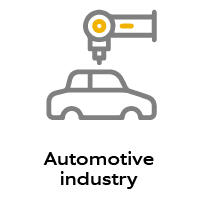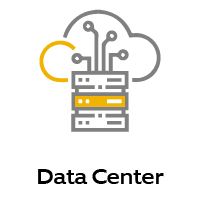 Some segments of the economy that we help
Third party maintenance for IBM End-of-Life (EOL) and IBM End-of-Service-Life (EOSL)
A DC Parts made an analysis on more than 250 customer contracts that use storage, servers, networks and tapes and showed us that 40-60% of the equipment of these customers operate beyond the end dates of support.
There are simple options for you to reduce your expenses and feel more confident about your IT infrastructure. When you choose a custom solution to extend the life of your IT equipment, you can make big savings.
Learn more at IBM Storage Support and Maintenance
How can we help:
We offer our customers a unique assessment to help analyze their OEM support contracts and understand exactly which devices can be supported in the most affordable way, without compromising their performance.
IBM Storage Leases
A DC Parts provides IBM storage rentals for a convenient and affordable solution to a range of data center problems such as seasonal spikes and data center relocation. We work to match the right approach with the right equipment to properly meet your customized need for IBM Storage and Blade leases. With a highly trained team of certified engineers ready to troubleshoot any problems, DC Parts is uniquely qualified to serve you. If you would like to speak with a representative about renting IBM machines enter in contact us.