Storage DELL EqualLogic PS4000XV – With warranty and technical service for installation or support.
A DC Parts is a distributor of new and refurbished DELL equipment and accessories. Our technology experts can help you select and configure the right DELL server solution for your specific data needs. Like all of our equipment, DELL storages are fully tested, so you can count on worry-free service for years to come. And should the need arise, our team of certified engineers are on hand to provide support for any issues you may have. If you would like to speak with a representative about DELL equipment offerings, please contact us.
Description of the DELL EqualLogic PS4000XV
The Dell EqualLogic PS4000XV is a virtualized iSCSI SAN array designed to bring enterprise-class features, intelligence, automation and reliability to remote sites or branch office storage deployments. The PS4000XV addresses simplified administration, rapid deployment and an affordable price, while offering a complete suite of enterprise-class data protection and management features, rock-solid performance, scalability and fault tolerance. Loaded with 15k SAS drives, the PS4000XV array delivers the best performance of the PS4000 series with strong IOPS performance for branch office deployments.
All PS Series storage arrays include San configuration features and capabilities that detect network connections, automatically build RAID arrays, and conduct system health checks to help ensure that all components are fully functional. The PS4000XV is based on a modular virtualized storage architecture that allows IT managers to purchase only the storage they need, when they need it – to help prevent under-utilization and over-provisioning. All PS Series arrays within a SAN work together to automatically manage data, load balance across resources, and expand to meet growing storage needs.
The PS4000XV is designed to meet and exceed the stringent requirements of the enterprise data center and branch office. The PS4000XV includes fault tolerance capabilities through fully redundant and hot-swappable components – standard dual controllers, dual fan trays, dual power supplies and disk drives with hot spares.
EOS: 10/10/2016
PS4000XV ISCSI SAN TECHNICAL CHARACTERISTICS
PS4000 SERIES FEATURES

PS4000XV ISCSI SAN TECHNICAL CHARACTERISTICS

product settings

High-capacity storage for your demanding applications

Inventory controllers

Dual 1GbE iSCSI controllers with a total of 4GB of battery-backed memory that provides up to 72 hours of data protection

network interfaces

2x 1GbE Copper; 1x 10/100 copper (optional management network only) per controller

hard disk drives

16 3,5″ 15K SAS HDDs

drive capacities

300GB, 450GB and 600GB 15K SAS Hard Drives

System capabilities

Up to 9,6 TB

host protocol

Any standards-compliant iSCSI initiator

Volumes

up to 256

Snapshots

128 per volume / up to 2.048 total per group

PS4000 Series Volume Connections by Group

Up to 256 per pool/512 per group

Supported OS and hypervisors

Windows 2000 Server, Windows Server 2003, Windows Server 2008 including Hyper-V, Windows Vista, Windows Server 2008 R2 including Hyper-V, Windows XP, Red Hat Enterprise Linux, SUSE Linux Enterprise, Sun Solaris, IBM AIX, HP- UK , Mac OS X, VMware ESX Server 3/3.5/4/4.1/5, ESXi 3.5/4/4.1/5, Citrix XenServer, Novell NetWare

RAID supported

RAID 5, RAID 6, RAID 10, RAID 50

TCP network support

IPv4, Support IPv6 Core

expansion option

Can be combined with other EqualLogic PS Series arrays in the same SAN group online. A maximum of two PS4000 series arrays can be in a group.

Reliability

Redundant and hot-swappable optional controllers; power supplies/cooling fans and hot-swappable disks.




Individual disk drive slot power control

cabinet monitoring system

Automatic configuration and use of spare parts; SMART; Automatic replacement of bad blocks; Auto-Stat Disk Monitoring System (ADMS) to monitor data integrity on disk drives

management interfaces

EqualLogic SAN Headquarters multi-group event and performance monitoring tool. Console Serial. Ability to set up a separate management network. SNMP, Telnet, SSH, HTTP, Web (SSL), Host Scripting. Support for multiple administrators.

Security

CHAP authentication; Access control for iSCSI; Access control for management interfaces, including RADIUS support

Notification Methods

SNMP traps, email, syslog

Physics

Height: 3U (5,12″) Width: 19,00″ Depth: 21,70″ Weight: 79,60 pounds

Power

Dual 440W DC power supplies. AC Voltage: 100-240 VAC. Frequency: 47-63 Hz

Environmental

Temperature range: 5 to 35°C / 41 to 95°F




Storage temperature: -20 to 60°C / -22 to 140°F
Some segments of the economy that we help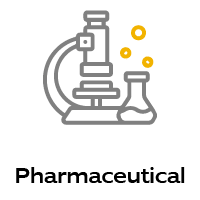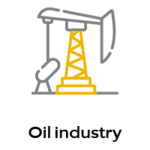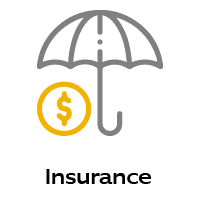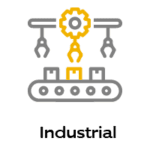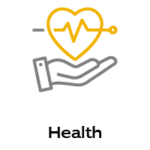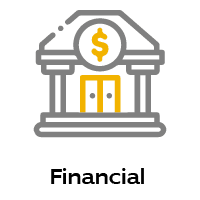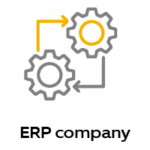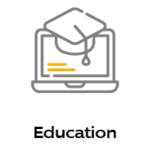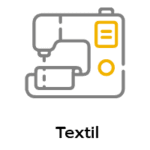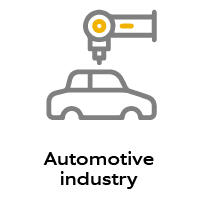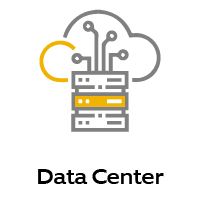 Some segments of the economy that we help
Third party maintenance for DELL End-of-Life (EOL) and DELL End-of-Service-Life (EOSL)
A DC Parts made an analysis on more than 250 customer contracts that use storage, servers, networks and tapes and showed us that 40-60% of the equipment of these customers operate beyond the end dates of support.
There are simple options for you to reduce your expenses and feel more confident about your IT infrastructure. When you choose a custom solution to extend the life of your IT equipment, you can make big savings.
Learn more at Dell Storage Support and Maintenance
How can we help:
We offer our customers a unique assessment to help analyze their OEM support contracts and understand exactly which devices can be supported in the most affordable way, without compromising their performance.
DELL storage leases
A DC Parts provides DELL storage rentals for a convenient and affordable solution to a variety of data center issues such as seasonal spikes and data center relocation. We work to match the right approach with the right equipment to properly meet your customized need for DELL Storage and Blade rentals. With a highly trained team of certified engineers ready to troubleshoot any problems, DC Parts is uniquely qualified to serve you. If you would like to speak with a representative about leasing DELL machines please contact touch with us.
DELL storage support
Support services DC Parts provide support for DELL equipment. We work to combine the right approach with the right equipment to meet your DELL equipment support needs. With a highly trained team of certified engineers ready to solve any problems with DELL equipment, the DC Parts is uniquely qualified to serve you. If you would like to speak with a representative about purchasing DELL equipment support, please contact us. THE DC Parts helps companies of all sizes better manage their IT data centers by providing third-party support services to leading equipment manufacturers, including: IBM, HPE, DELL EMC, NETAPP and much more. With support DC Parts, we manage all your hardware, between the manufacturers through a link. Support from DC Parts offers flexible service level agreements, certified engineering support teams and dedicated customer service representatives. Extend the life and value of your IT assets. contact support DC Parts immediately.