Storage DELL EMC VNX5200
- With warranty and technical service for installation or support.
A DC Parts is a new and refurbished DELL-EMC storage and accessories distributor. Our technology experts can help you select and configure the right DELL-EMC storage solution for your specific data needs.
Like all of our equipment, DELL-EMC arrays are fully tested, you can count on worry-free service for many years.
And, if necessary, our team of certified engineers is on hand to provide support for any problems you may have. If you want to speak to a representative about NetApp storage offerings, contact contact us.
Description of the EMC VNX5200
VNX5200 Disk Processor Enclosure helps customers grow with their business by expanding system storage capacity. The VNX5200's intuitive design allows you to easily add new disks that can be used to expand existing storage pools or create new pools.
– 15 bays of 3,5″ or 25 bays of 2,5″
– 3,5″ and 2,5″ SAS/NL-SAS/Flash
– RAID 0/1/3/5/6/10
– Fiber Channel (FC)
- Maximum 150 disk drives
The EMC VNX5200 Series unified storage system offers uncompromising scalability and flexibility for mid-tier applications, while delivering industry-leading simplicity and efficiency to minimize the total cost of ownership. Using a modular architecture, the VNX5200 integrates block, file and object hardware components with concurrent support for native NAS, iSCSI, Fiber Channel and FCoE protocols. The VNX5200 offers file functionality (NAS) through 1-3 Data Movers and block storage (iSCSI, FCoE and FC) through dual storage processors leveraging the full 6Gbps SAS disk drive topology.
EOS: 31/01/2023
EMC VNX5200 technical specifications
TECHNICAL SPECIFICATIONS EMC VNX5200
Storage type
Unified
Maximum Gross Capacity (per controller)
500 TB
Maximum FAST Cache
600 GB
Number of Units (Min/Max)
6/150
Drive bay options
15 NL-SAS/SAS/Flash 3,5″ (3U) drives 25 NL-SAS/SAS/Flash drives
2,5″ (2U)
Drive options
3,5″ drive bay (15 x 3,5″)
100GB 6Gbps SAS SSD
200 GB 6
Gbps SAS SSD 400GB
6 Gbps SAS SSD 800 GB 6 Gbps SAS SSD 1,6 TB 6 Gbps SAS SSD
300GB 6Gbps 15K SAS 600GB 6Gbps 15K SAS 600GB 6Gbps 10K SAS 10K SAS G 90 10K SAS 2TB 6Gbps 7.2K NL-SAS 3TB 6Gbps 7.2K NL-SAS 4TB 6Gbps 7.2K NL-SAS 2.5″ Drive Enclosure (25 x 2.5″) 100gb 6GBPS SAS SSD 200GB 6GBPS SAS SSD 400GB 6GBPS SAS SSD 800GB 6GBPS SAS SSD 1.6 TB 6GBPS SSD 300GB 6GBPS SAS 15GB 600GBPS 6K SAS 15GB 600GBPS 6K SAS 10GBS 900GBPS 6K SAS 10TBS 1.2K SAS6 TB 10 GBPS -SAS
CPU/Memory per controller
2x Intel Xeon E5-2600 Quad Core 1,2GHz / 32GB per controller
Max Block UltraFlex IO modules per array
6
Array embedded IO ports
2 x 4-way SAS ports (for BE connection)
6 Gbps SAS BE Base Buses per Array
2x 4 lanes
Maximum 6 Gbps SAS BE buses per array
2x 4 lanes
Maximum total ports per array
28
2/4/8 Gbps FC maximum ports per array
24
1 GBaseT iSCSI maximum total ports per array
24
Total maximum iSCSI ports of 10GbE per array
12
Total maximum FCoE ports per array
12
file components
# File data movers
1-3
# Control Stations
1 x 1U Standard Server, 2nd x 1U Server Optional
Data Mover CPU/Memory
Intel Xeon 5600 / 6GB
Maximum file UltraFlex IO modules per Data Mover
3
Min./Max. 2/4/8 Gbps of FC ports per Data Mover
4
Maximum IP ports per Data Mover
8
Maximum 1 GBaseT port per Data Mover
8
Maximum 10 GbE ports per Data Mover
3
Management
2x LAN 10/100/1000 Copper GbE
Functional Limits
Maximum gross capacity
500 TB
Maximum SAN hosts
1.024
Maximum Maximum Number of Pools
15
Maximum number of LUNs (Pool)
1000
Maximum number of LUNs (Classic)
2048
Maximum pool-based LUN size
256 TB (virtual pool LUN)
Maximum file system size
16 TB
Maximum usable file capacity per Data Mover
256 TB
Supported Disk Array Expansions (DAEs)
VNXB6GSDAE15
VNXB6GSDAE25
supported protocols
CIFS, NFS, pNFS, FC, FCoE, ISCSI
Power – 25 x 2,5″ DPE
AC Line Current (Operating Maximum)
4,3A maximum at 200 Vac
8,0A max at 100V
Power consumption (maximum operational)
860 VA (835 W) max. (200V)
798 VA (768 W) max. (100V)
Power factor
0,97 min at 200 V at full load, low voltage
0,96 min at 100 V at full load, low voltage
peak current
30 A maximum for 1/2 line cycle, per line cable at 240 Vac
Start-up surge current
29 A rms max. for 50 ms, at any line voltage
AC protection
10 Amp fuse on each power supply
AC input type
IEC320-C14 appliance coupler, by power zone
Dimensions
Height
5,25"
Largura
17,5"
Depth
24"
Vertical Size
3 NEMA Units
Weight :
Libras 90,395
Some segments of the economy that we help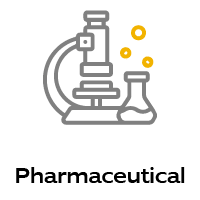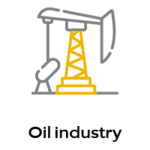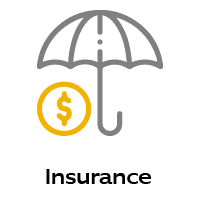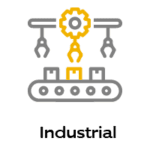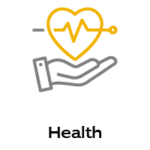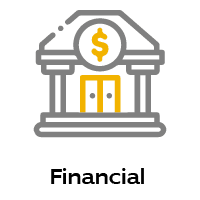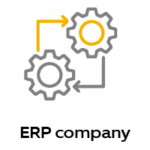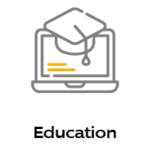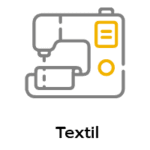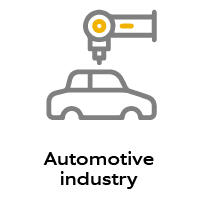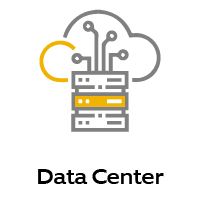 Some segments of the economy that we help
Third party maintenance for DELL-EMC End-of-Life (EOL) and DELL-EMC End-of-Service-Life (EOSL)
A DC Parts made an analysis on more than 250 customer contracts that use storage, servers, networks and tapes and showed us that 40-60% of the equipment of these customers operate beyond the end dates of support.
There are simple options for you to reduce your expenses and feel more confident about your IT infrastructure. When you choose a custom solution to extend the life of your IT equipment, you can make big savings.
Learn more at Support and Maintenance for DELL EMC Storage
How can we help:
We offer our customers a unique assessment to help analyze their OEM support contracts and understand exactly which devices can be supported in the most affordable way, without compromising their performance.
DELL-EMC storage leases
A DC Parts provides DELL-EMC storage rentals for a convenient and affordable solution to a range of data center issues such as seasonal spikes and data center relocation. We work to match the right approach with the right equipment to properly meet your custom need for DELL-EMC Storage Leases. With a highly trained team of certified engineers ready to solve any problems, DC Parts is uniquely qualified to serve you. If you would like to speak with a representative about leasing DELL-EMC Storage machines, please contact us.
DELL-EMC storage support
Support services DC Parts provide support for DELL equipment. We work to combine the right approach with the right equipment to meet your DELL equipment support needs. With a highly trained team of certified engineers ready to solve any problems with DELL equipment, the DC Parts is uniquely qualified to serve you. If you would like to speak with a representative about purchasing DELL equipment support, please contact us. THE DC Parts helps companies of all sizes better manage their IT data centers by providing third-party support services to leading equipment manufacturers, including: IBM, HPE, DELL EMC, NETAPP and much more. With support DC Parts, we manage all your hardware, between the manufacturers through a link. Support from DC Parts offers flexible service level agreements, certified engineering support teams and dedicated customer service representatives. Extend the life and value of your IT assets. contact support DC Parts immediately.