Dell PowerEdge R730xt CTO Server – With warranty and technical service for installation or support.
Dell PowerEdge R730xt CTO Server – With warranty and technical service for installation or support.
A DC Parts is a distributor of new and refurbished DELL equipment and accessories. Our technology experts can help you select and configure the right DELL server solution for your specific data needs. Like all of our equipment, DELL servers are fully tested, so you can count on worry-free service for years to come. And should the need arise, our team of certified engineers is on hand to provide support for any issues you may have. If you would like to speak with a representative about DELL equipment offerings, please contact us.
Product Description Dell PowerEdge R730xd CTO Rack Server
An exceptionally flexible and scalable two-socket 2U rack server that delivers high-performance processing and a wide range of workload-optimized local storage possibilities, including hybrid tiering.
Designed with an incredible range of configurability, the PowerEdge R730xd meets the needs of many different workloads with the latest Intel Xeon processor E5-2600 v3 product family, 24 DIMMs of high-performance DDR4 memory and a wide range of options of local storage.
Dell PowerEdge R730xd
Latest Intel Xeon E5-2600 v3 processors – up to 18 cores
Up to 24 DDR4 memory DIMMs
6 different storage configurations
Up to 6 PCIe 3.0 expansion slots
Supports up to 4 SSDs Express Flash NVMe PCIe
Boost peak performance
Accelerate application performance with the latest technologies and dynamic local storage. Extend quickly and easily with front-access devices, ranging from low-cost SATA hard drives to ultra-fast, low-latency 1,8" PowerEdge Express Flash NVMe PCIe SSDs. Use hybrid storage configurations to adapt the R730xd to your workload needs and implement tiered storage efficiencies. Combine 24-drive capacity with dual PERC capability to boost storage performance and take advantage of new Dell caching technologies to further boost application performance.
Discover greater versatility
Unlike previous PowerEdge servers, the R730xd can be tailored for application performance by combining high-speed 1,8" SSDs and high-capacity, low-cost 3,5" hard drives in a single hybrid chassis, enabling access accelerated to data through server storage tiers
In its 24-drive dual PERC configuration, the R730xd can be an excellent database server, delivering over a million IOPS performance.
Combine 26 drives with 24 memory DIMMs and six PCI Express (PCIe) expansion slots to provide a feature-rich virtualization environment.
With up to four ultra-fast, ultra-low latency Express Flash NVMe PCIe SSDs, the R730xd can boost performance on critical workloads and share cache with another server.
In its cost-effective 16 x 3,5" drive configuration with a capacity of up to 100TB, the R730xd is an excellent Microsoft SharePoint and Exchange server for unified communications and collaboration (UC&C) and offers the scalable storage efficiency that providers demand of today's XaaS, Hadoop / big data users and colocation hosting.
R730xd (8 x 3,5 inches, 18 x 1,8 inches)
Speed ​​up your workloads
Maximize the flexibility and performance of server-based storage with the remarkable PowerEdge R730xd, part of the new 13th generation of PowerEdge servers. The R730xd offers an ideal balance of storage utilization, performance and cost with an optional in-server hybrid storage configuration that can support tiering and capacity for up to 28 drives in a 2S/2U system, including up to 18 x 1,8" SATA SSDs .
Anywhere or Anywhere Flash Storage: New flash-capable configurations mean fast data access for faster application performance. Configurations include 1,8" SATA SSDs, 12Gb SAS SSDs, and ultra-high performance NVMe Express Flash PCIe drives. Leverage SSDs flexibly to maximize application performance. With flexible zoning and dual PERC cards, you can now flexibly leverage SSDs to maximize performance across 4 SSDs + 20 HDDs, 8 SSDs + 16 HDDs, or 12 SSDs + 12 HDDs.
Improve database performance by using flash drives to store "live" data, while having up to 48TB 1 of server-based storage with NL-SAS/SATA HDDs.
Increase concurrent usage and system response for OLTP applications by combining NVMe drives and Dell caching solutions.
Provides efficient, high-performance scalable storage for IT-as-a-service (XaaS) providers, Big Data (Hadoop) users, and co-location hosting by combining traditional hard drives and solid-state flash drives to ensure data is where it's needed , when it's necessary.
Unified Communications and Collaboration
The PowerEdge R730xd with enhanced network throughput and the latest Intel Xeon processor E5-2600 v4 product family delivers the performance needed for your SharePoint, Lync, Exchange and consolidated collaboration environments.
Enable more larger, lower-cost mailboxes with 33% more storage drive capacity than previous generations.
Improve response times with up to 15 percent more memory bandwidth than previous generations and help boost IO performance with the customizable throughput of Dell Select Network Adapters.
Improve overall Exchange performance with 9Gb PERC12 RAID controllers, featuring twice the cache and throughput over previous generations.
Optimize Lync performance and responsiveness in virtual environments by directly mapping more VMs to the greatest number of physical processor cores.
Storage Virtualization
The latest Intel Xeon processor E5-2600 v4 product family, with up to 22 cores per socket, provides the cycles and threads needed to support today's diverse workloads in virtual environments, including virtualized local storage. To further enhance these deployments, the R730xd features:
DDR4 RAM that supports more larger, high-performance virtual machines per node, consuming up to 30 percent less power than previous-generation DDR3 RAM
Multimode RAID controllers with twice the storage bandwidth of previous generations
Support for software-defined storage (SDS) solutions such as Microsoft Storage Spaces, VMware Virtual SAN (vSAN), and OpenStack Ceph

Some segments of the economy that we help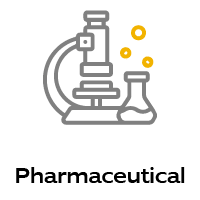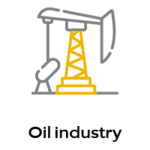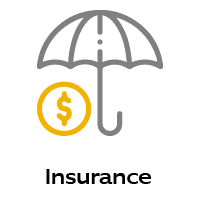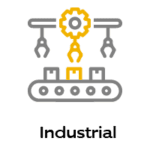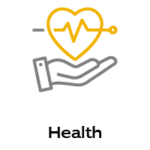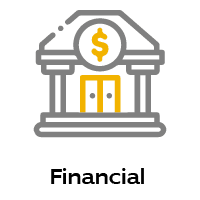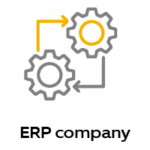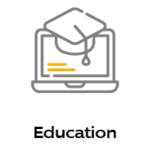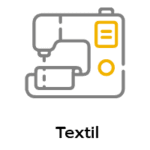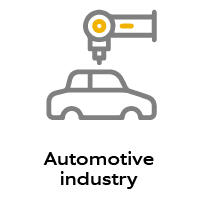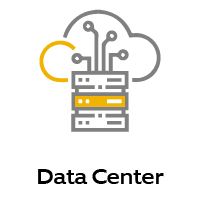 Some segments of the economy that we help
Third party maintenance for DELL End-of-Life (EOL) and DELL End-of-Service-Life (EOSL)
A DC Parts made an analysis on more than 250 customer contracts that use storage, servers, networks and tapes and showed us that 40-60% of the equipment of these customers operate beyond the end dates of support.
There are simple options for you to reduce your expenses and feel more confident about your IT infrastructure. When you choose a custom solution to extend the life of your IT equipment, you can make big savings.
How can we help:
We offer our customers a unique assessment to help analyze their OEM support contracts and understand exactly which devices can be supported in the most affordable way, without compromising their performance.
DELL Server Leases
A DC Parts provides DELL blede rentals for a convenient and affordable solution to a range of data center issues such as seasonal spikes and data center relocation. We work to match the right approach with the right equipment to properly meet your customized need for DELL Storage and Blade rentals. With a highly trained team of certified engineers ready to solve any problems, DC Parts is uniquely qualified to serve you. If you would like to speak with a representative about leasing DELL machines please contact touch with us.
Support for DELL Servers
Support services DC Parts provide support for DELL equipment. We work to combine the right approach with the right equipment to meet your DELL equipment support needs. With a highly trained team of certified engineers ready to solve any problems with DELL equipment, the DC Parts is uniquely qualified to serve you. If you would like to speak with a representative about purchasing DELL equipment support, please contact us. THE DC Parts helps companies of all sizes better manage their IT data centers by providing third-party support services to leading equipment manufacturers, including: IBM, HPE, DELL EMC, NETAPP and much more. With support DC Parts, we manage all your hardware, between the manufacturers through a link. Support from DC Parts offers flexible service level agreements, certified engineering support teams and dedicated customer service representatives. Extend the life and value of your IT assets. contact support DC Parts immediately.