Dell PowerEdge FC640 CTO Blade - With warranty and technical service for installation or support.
A DC Parts is a distributor of new and refurbished DEL equipment and accessories. Our technology experts can help you select and configure the right DELL blade solution for your specific data needs. Like all our equipment, DELL blades are fully tested, so you can count on worry-free service for years to come. And should the need arise, our team of certified engineers is on hand to provide support for any issues you may have. If you would like to speak with a representative about DELL equipment offerings, please contact us.
Dell PowerEdge FC640 CTO Blade Server Product Description
The Dell PowerEdge FC640 Blade offers powerful performance processors, large memory capacity and highly scalable I / O capacity that meet the needs of virtualization, server consolidation, scale-out, private cloud or hybrid cloud.
Powerful 2-socket modular architecture server
A flexible half-height/width two-socket compute sled powered by up to two 2-core Intel® 28nd Gen Xeon® Scalable processors, each FC640 supports up to 2TB of DDR4 memory, making it a perfect candidate for virtualization, software-defined storage, databases, HPC, big data analytics, and private cloud workloads. The FC640's storage options include two 2,5-inch drives, with a choice of NVMe PCIe SSDs for high-performance direct-attached storage requirements. The FX2 chassis supports up to four FC640 servers. Support for the SDS environment now includes VMware vSAN with the HBA330 controller.
Innovative management with intelligent automation
The Dell EMC OpenManage systems management portfolio enables maximum efficiency for PowerEdge servers through intelligent, automated management of routine IT tasks. Combined with the unique agentless management capabilities of the iDRAC9 integrated with Lifecycle Controller, the FC640 is simply managed, freeing up your time for high-profile projects.
Increase the protection and integrity of IT data with the integrated security features of iDRAC9.
Enable collective or individual management of your servers with the Dell EMC Chassis Management Controller (CMC), integrated into the FX2 enclosure.
Increase productivity and IT agility with OpenManage Enterprise and Essentials: from bare metal deployment to ongoing maintenance and application of IT policies in production environments.
End-to-end server ecosystem and lifecycle security
Each PowerEdge server is designed as part of a cyber resilient architecture, integrating security throughout the server lifecycle. The FC640 leverages new security features built into every new PowerEdge server, strengthening protection so you can reliably and securely deliver accurate data to your customers, no matter where they are. By considering every aspect of system security, from design to retirement, Dell EMC ensures confidence and delivers a secure, worry-free infrastructure with no compromises.
Some segments of the economy that we help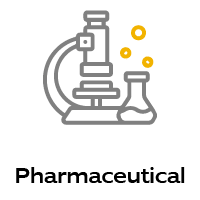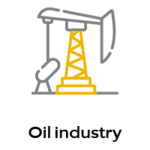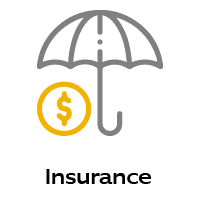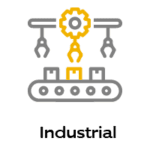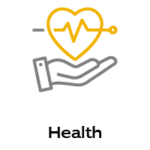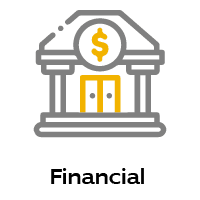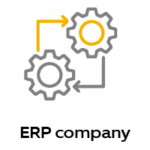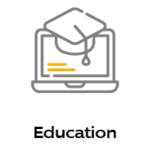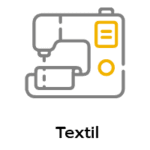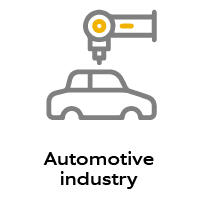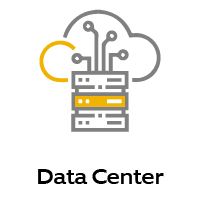 Some segments of the economy that we help
Third party maintenance for DELL End-of-Life (EOL) and DELL End-of-Service-Life (EOSL)
A DC Parts made an analysis on more than 250 customer contracts that use storage, servers, networks and tapes and showed us that 40-60% of the equipment of these customers operate beyond the end dates of support.
There are simple options for you to reduce your expenses and feel more confident about your IT infrastructure. When you choose a custom solution to extend the life of your IT equipment, you can make big savings.
How can we help:
We offer our customers a unique assessment to help analyze their OEM support contracts and understand exactly which devices can be supported in the most affordable way, without compromising their performance.
Blade DELL locations
A DC Parts provides DELL blede rentals for a convenient and affordable solution to a range of data center issues such as seasonal spikes and data center relocation. We work to match the right approach with the right equipment to properly meet your customized need for DELL Storage and Blade rentals. With a highly trained team of certified engineers ready to solve any problems, DC Parts is uniquely qualified to serve you. If you would like to speak with a representative about leasing DELL machines please contact touch with us.
DELL Blades Support
Support services DC Parts provide support for DELL equipment. We work to combine the right approach with the right equipment to meet your DELL equipment support needs. With a highly trained team of certified engineers ready to solve any problems with DELL equipment, the DC Parts is uniquely qualified to serve you. If you would like to speak with a representative about purchasing DELL equipment support, please contact us. THE DC Parts helps companies of all sizes better manage their IT data centers by providing third-party support services to leading equipment manufacturers, including: IBM, HPE, DELL EMC, NETAPP and much more. With support DC Parts, we manage all your hardware, between the manufacturers through a link. Support from DC Parts offers flexible service level agreements, certified engineering support teams and dedicated customer service representatives. Extend the life and value of your IT assets. contact support DC Parts immediately.