Dell PowerEdge C6220II 1U CTO Node Blade - With warranty and technical service for installation or support.
A DC Parts is a distributor of new and refurbished DEL equipment and accessories. Our technology experts can help you select and configure the right DELL blade solution for your specific data needs. Like all our equipment, DELL blades are fully tested, so you can count on worry-free service for years to come. And should the need arise, our team of certified engineers is on hand to provide support for any issues you may have. If you would like to speak with a representative about DELL equipment offerings, please contact us.
Dell PowerEdge C6220II 1U CTO Node Blade Server Product Description
Get over 80% performance with up to four servers based on the 5-socket Intel Xeon E2600-2 processor in an intelligent 2U shared infrastructure chassis that saves more than 100 watts over previous designs.
Dell PowerEdge C6220 II Blade
Intel Xeon E5-2600 processors increase performance by> 80%
135 W processors offer ~ 20% higher performance compared to 95 W
2,3x the memory bandwidth than the previous generation
Smart chassis improvements save more than 100 W per chassis
Dell PowerEdge C6220II / C6000II CTO Chassis Chassis
Dell PowerEdge C6220II 2U CTO node server
Designed with your needs in mind
Whether you are processing seismic, rendering video or running scientific simulations, server performance, bandwidth and efficiency can affect the time and cost of results.
The ability to run high frequency processors can increase performance. Servers that can run at higher ambient temperatures can help reduce cooling costs. Simplified serviceability can save time while helping to increase uptime, and the flexibility to run multiple configurations on the same chassis means the ability to do more with less.
We've incorporated customer feedback into the next generation Dell PowerEdge C6220II server. This scale-out building block is a workhorse with up to four 5-socket Intel Xeon processor E2600-2-based servers in a simplified 2U shared infrastructure chassis.
Deliver results faster
The high volume of calculations requires performance, from the processor to the memory and the interconnect. The Intel Xeon processor E5-2600 product family features Turbo Boost Technology 2.0 to deliver over 80% more performance than Intel Xeon processors 5600.
In addition to this generational leap in processor performance, the PowerEdge C6220 II server supports up to 135-watt processors, adding ~20% in performance over the 95-watt processor.
When it comes to memory, 16 DIMM slots provide up to 256 GB of memory per server node - up to four nodes - and 1600MT / s memory speed to help improve bandwidth per processor.
The Intel Xeon E5-2600 processor product family has 2,3x the memory bandwidth of the previous generation, with four memory channels, and integrated I / O helps reduce latency by up to 30%.
Some segments of the economy that we help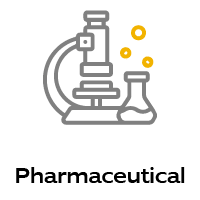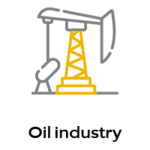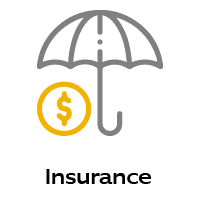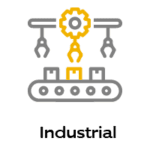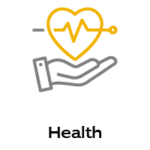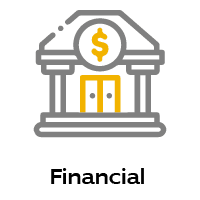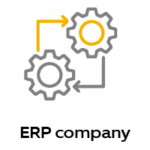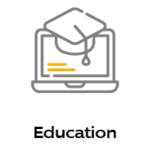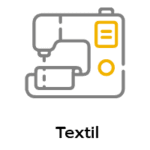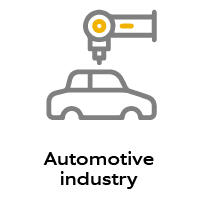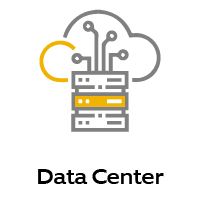 Some segments of the economy that we help
Third party maintenance for DELL End-of-Life (EOL) and DELL End-of-Service-Life (EOSL)
A DC Parts made an analysis on more than 250 customer contracts that use storage, servers, networks and tapes and showed us that 40-60% of the equipment of these customers operate beyond the end dates of support.
There are simple options for you to reduce your expenses and feel more confident about your IT infrastructure. When you choose a custom solution to extend the life of your IT equipment, you can make big savings.
How can we help:
We offer our customers a unique assessment to help analyze their OEM support contracts and understand exactly which devices can be supported in the most affordable way, without compromising their performance.
Blade DELL locations
A DC Parts provides DELL blede rentals for a convenient and affordable solution to a range of data center issues such as seasonal spikes and data center relocation. We work to match the right approach with the right equipment to properly meet your customized need for DELL Storage and Blade rentals. With a highly trained team of certified engineers ready to solve any problems, DC Parts is uniquely qualified to serve you. If you would like to speak with a representative about leasing DELL machines please contact touch with us.
DELL Blades Support
Support services DC Parts provide support for DELL equipment. We work to combine the right approach with the right equipment to meet your DELL equipment support needs. With a highly trained team of certified engineers ready to solve any problems with DELL equipment, the DC Parts is uniquely qualified to serve you. If you would like to speak with a representative about purchasing DELL equipment support, please contact us. THE DC Parts helps companies of all sizes better manage their IT data centers by providing third-party support services to leading equipment manufacturers, including: IBM, HPE, DELL EMC, NETAPP and much more. With support DC Parts, we manage all your hardware, between the manufacturers through a link. Support from DC Parts offers flexible service level agreements, certified engineering support teams and dedicated customer service representatives. Extend the life and value of your IT assets. contact support DC Parts immediately.