Dell PowerEdge M830 CTO Blade (for PE M1000e or VRTX) - With warranty and technical service for installation or support.
A DC Parts is a distributor of new and refurbished DEL equipment and accessories. Our technology experts can help you select and configure the right DELL blade solution for your specific data needs. Like all of our equipment, DELL Blades are fully tested, so you can count on worry-free service for years to come. And should the need arise, our team of certified engineers are on hand to provide support for any issues you may have. If you would like to speak with a representative about DELL equipment offerings, please contact us.
Dell PowerEdge M830 CTO Blade Server Product Description
The Blade PowerEdge M830 is a converged 4-socket platform designed to drive application performance, consolidation and time to value in datacenter or remote office applications, providing large amounts of computing, memory and storage resources that are easy to deploy and manage .
Improve IT workload performance
Up to 88 Intel processor cores and 48 DDR4 memory DIMMS offer tremendous computing power for heavy-duty workloads in exceptionally demanding databases, technical computing and virtualized environments.
Power compute-intensive workloads with 83 percent more processing cores per socket than previous-generation Intel processors.
Get faster results from memory intensive workloads with DDR4 DIMMs delivering 28% higher MT/s than DDR3.
Power your IO-intensive workloads with up to 240Mbits of throughput using 24 10GbE ports connected to three redundant, low-latency fabrics.
Accelerate data-intensive workloads such as OLAP and other business intelligence applications using 12 SSDs in the chassis, with expansion options up to 25 2,5" HDDs or 72 TBs with 3,5" HDDs.
Streamline time to value
Reduce setup, maintenance, imaging, and deployment time and costs by standardizing on a single 5-socket E4600-4v4 platform on the existing VRTX or M1000e blade server chassis for remote offices and data centers.
Protect software, storage and network-defined computing with Dell EMC Fault Resilient Memory and integrated redundant hypervisor.
Automate operations with systems management tools 1 for many agent-free agents who pre-provision LAN and SAN resources and assist with BIOS, firmware and driver updates.
Enable touchless detection and configuration with model-based provisioning.
Consolidate IT resources
Save expenses with physical and software-defined consolidation that optimizes application delivery using tailor-made IT with flexibility. Meet business objectives by powering critical workloads with modular solutions designed specifically for data center and small office environments:
Reduce infrastructure expansion by consolidating management modules, switches, power and network cabling, disk enclosures and rich 4S servers in a single chassis.
Save floor space, energy and cooling costs and licensing fees by using dense core M830s to create a software-defined environment from legacy infrastructure.
Use extensive local SSD and memory resources to develop a cutting-edge independent network defined by software and DAS storage with VMware VSAN and Virtual Distributed Switch technologies.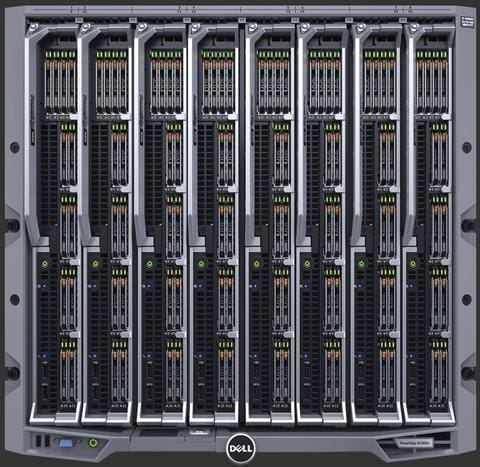 Some segments of the economy that we help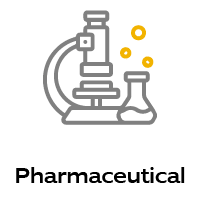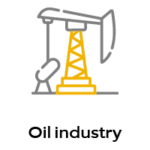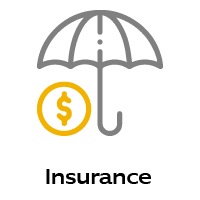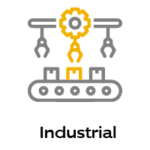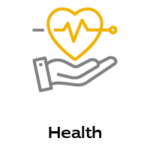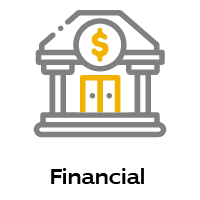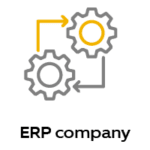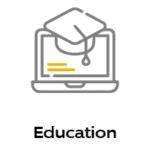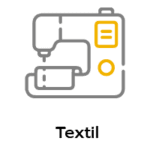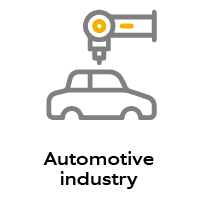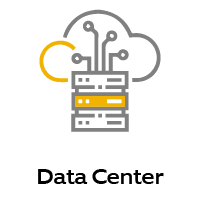 Some segments of the economy that we help
Third party maintenance for DELL End-of-Life (EOL) and DELL End-of-Service-Life (EOSL)
A DC Parts made an analysis on more than 250 customer contracts that use storage, servers, networks and tapes and showed us that 40-60% of the equipment of these customers operate beyond the end dates of support.
There are simple options for you to reduce your expenses and feel more confident about your IT infrastructure. When you choose a custom solution to extend the life of your IT equipment, you can make big savings.
How can we help:
We offer our customers a unique assessment to help analyze their OEM support contracts and understand exactly which devices can be supported in the most affordable way, without compromising their performance.
Blade DELL locations
A DC Parts provides rental of DELL blade for a convenient and affordable solution to a range of data center issues such as seasonal spikes and data center relocation. We work to match the right approach with the right equipment to properly meet your customized need for DELL Storage and Blade leases. With a highly trained team of certified engineers ready to solve any problems, DC Parts is uniquely qualified to serve you. If you would like to speak with a representative about leasing DELL machines contact us.
DELL Blades Support
Support services DC Parts provide support for DELL equipment. We work to combine the right approach with the right equipment to meet your DELL equipment support needs. With a highly trained team of certified engineers ready to solve any problems with DELL equipment, the DC Parts is uniquely qualified to serve you. If you would like to speak with a representative about purchasing DELL equipment support, please contact us. THE DC Parts helps companies of all sizes better manage their IT data centers by providing third-party support services to leading equipment manufacturers, including: IBM, HPE, DELL EMC, NETAPP and much more. With support DC Parts, we manage all your hardware, between the manufacturers through a link. Support from DC Parts offers flexible service level agreements, certified engineering support teams and dedicated customer service representatives. Extend the life and value of your IT assets. contact support DC Parts immediately.