Dell PowerEdge M7000 CTO Chassis Enclousure Blade - With warranty and technical service for installation or support.
A DC Parts is a distributor of new and refurbished DEL equipment and accessories. Our technology experts can help you select and configure the right DELL blade solution for your specific data needs. Like all our equipment, DELL blades are fully tested, so you can count on worry-free service for years to come. And should the need arise, our team of certified engineers is on hand to provide support for any issues you may have. If you would like to speak with a representative about DELL equipment offerings, please contact us.
Dell PowerEdge M7000 CTO Chassis Enclousure Blade Product Description
The Dell PowerEdge MX7000 Blade, designed exclusively to support new processor technologies, new storage types and fabric advances in the future, provides the foundation for software-defined environments.
Scale dynamically and respond to changing needs
The PowerEdge MX7000 hosts elastic computing and storage resources connected by an intelligent I / O fabric. Featuring an innovative design to accommodate a simplified transition to emerging technologies, the chassis offers extensibility for evolving application requirements.
Flexible 7U modular enclosure, with eight accessible front slots, holds 2 single-width sockets or 4 double-width sockets and single-width 12 Gbps storage sled combinations
Low latency, cost-effective 25 Gb Ethernet, 12 Gb SAS and 32 Gb Fiber Channel I / O options
Three I / O network fabrics, two general purpose and one specific storage, each with redundant modules
Scalable mesh architecture for network of multiple chassis up to 10 chassis
Guaranteed support for multiple future generations of server processor microarchitectures
Increase team effectiveness and accelerate operations
The Dell PowerEdge MX7000 Blade includes comprehensive management of embedded systems, Dell EMC OpenManage Enterprise - Modular Edition, which offers key OpenManage Enterprise management functions within the chassis for the entire environment - a single point of management for computing, storage and networking. Deploy and monitor multiple chassis at once, distribute changes and models faster and integrate with third-party tools.
Operational model methodology and comprehensive RESTful OpenManage API based on Redfish
Ready-to-use flexible touchscreen LCD, wireless and traditional crash cart management options
Remote server access with the OpenManage Mobile app and the new Quick Sync 2 feature
As with all PowerEdge servers, Dell integrated remote access controller (iDRAC) 9 agentless integrated with lifecycle controller (LC)
Protect infrastructure and provide investment protection
The PowerEdge MX infrastructure incorporates hardware and system-level security features to protect with a deep layer of defense and rapid detection for recovery if breached. A resilient cyber architecture extends to all aspects, including embedded firmware, stored data, operating system, peripheral devices, and internal management operations.
Security development lifecycle (SDL) model in which security is an integral part of the overall infrastructure design process and covers the needs of the entire lifecycle
Robust iDRAC APIs, such as WS-Man or RESTful API (compatible with Redfish standards) for automated deployment of hardware security features
Aligns with major industry standards for encryption and security, such as NIST SP800-147B and UEFI Secure Boot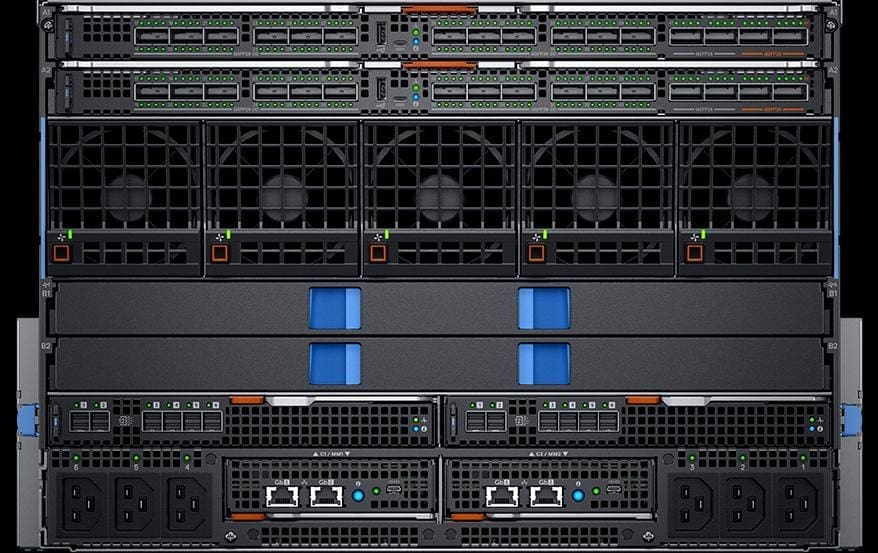 Some segments of the economy that we help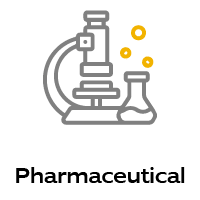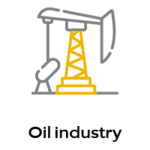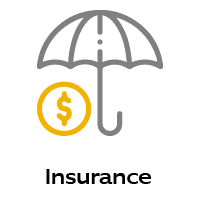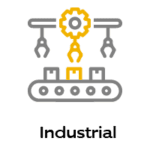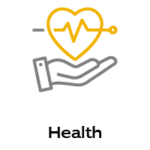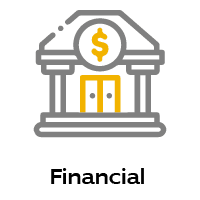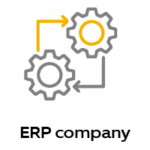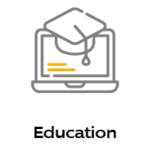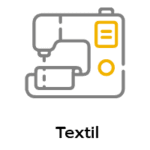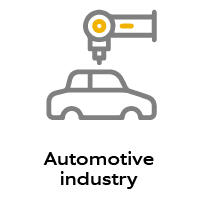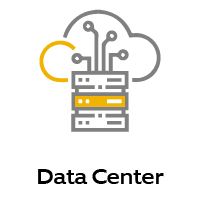 Some segments of the economy that we help
Third party maintenance for DELL End-of-Life (EOL) and DELL End-of-Service-Life (EOSL)
A DC Parts made an analysis on more than 250 customer contracts that use storage, servers, networks and tapes and showed us that 40-60% of the equipment of these customers operate beyond the end dates of support.
There are simple options for you to reduce your expenses and feel more confident about your IT infrastructure. When you choose a custom solution to extend the life of your IT equipment, you can make big savings.
How can we help:
We offer our customers a unique assessment to help analyze their OEM support contracts and understand exactly which devices can be supported in the most affordable way, without compromising their performance.
Blade DELL locations
A DC Parts provides rental of DELL blade for a convenient and affordable solution to a range of data center issues such as seasonal spikes and data center relocation. We work to match the right approach with the right equipment to properly meet your customized need for DELL Storage and Blade leases. With a highly trained team of certified engineers ready to solve any problems, DC Parts is uniquely qualified to serve you. If you would like to speak with a representative about leasing DELL machines contact us.
DELL Blades Support
Support services DC Parts provide support for DELL equipment. We work to combine the right approach with the right equipment to meet your DELL equipment support needs. With a highly trained team of certified engineers ready to solve any problems with DELL equipment, the DC Parts is uniquely qualified to serve you. If you would like to speak with a representative about purchasing DELL equipment support, please contact us. THE DC Parts helps companies of all sizes better manage their IT data centers by providing third-party support services to leading equipment manufacturers, including: IBM, HPE, DELL EMC, NETAPP and much more. With support DC Parts, we manage all your hardware, between the manufacturers through a link. Support from DC Parts offers flexible service level agreements, certified engineering support teams and dedicated customer service representatives. Extend the life and value of your IT assets. contact support DC Parts immediately.