Dell PowerEdge FX2 CTO Enclosure Chassis Blade - With warranty and technical service for installation or support.
A DC Parts is a distributor of new and refurbished DEL equipment and accessories. Our technology experts can help you select and configure your DELL blade right for your specific data needs. Like all our equipment, DELL blades are fully tested, so you can count on worry-free service for years to come. And should the need arise, our team of certified engineers is on hand to provide support for any issues you may have. If you would like to speak with a representative about DELL equipment offerings, please contact us.
Dell PowerEdge FX2 CTO Enclosure Chassis Blade Server Product Description
An adaptable IT infrastructure is critical to helping businesses keep pace with advances in computing technology. The converged architecture Dell EMC PowerEdge FX offers a flexible, modular platform that can be easily customized to meet specific data center requirements and multi-cloud workloads.
Business computing needs are changing dynamically as business and technology leaders adopt strategic computing innovations to create opportunities and gain competitive advantage. The growing demand for cloud computing, the expansion of mobile use, the widespread adoption of big data techniques and the emergence of software-defined infrastructures are leading IT decision makers to evaluate new approaches in the data center.
IT organizations are looking to adopt the latest application workload paradigms that industry leaders are pioneering. Whenever possible, they want to realize the economic benefits that scale-out technologies have achieved for public cloud providers.
Unfortunately, most companies lack the agility to support IT transformation quickly, which hinders their ability to increase agility, scale for better business results and simplify operations.




Scalable Architecture
To address the challenges introduced by the latest computing trends, as well as to reduce reliance on legacy and isolated equipment and operations, Converged Architecture PowerEdge FX is designed to give businesses the flexibility to customize their IT infrastructure for specific workloads – and the ability to scale and adapt that infrastructure as needs change over time with zero-growth form factor options. PowerEdge FX helps provide the agility, flexibility and secure foundation companies need to simplify their operations and increase their business results.
Innovative modular design
The architecture PowerEdge FX is based on a modular concept that makes it easy for companies to focus processing resources exactly where they are needed. This concept is realized through the chassis PowerEdge FX2, the foundation of the FX architecture. The FX2 is a 2U platform that combines the density and efficiency of blades with the simplicity and cost advantages of rack-based systems. The FX2 hosts flexible blocks of server and storage resources while delivering exceptional efficiency through shared power, networking, I/O and management within the chassis itself. While each server block has some local storage, the FX architecture allows servers to access various types of storage, such as a centralized storage area network (SAN) or direct-attached storage (DAS) in FX storage blocks.
The architecture PowerEdge FX enables data centers to easily support an IT-as-a-service approach because it is specifically designed to fit the scale-out model that approach adopts. In data centers of all sizes, deployments that incorporate the FX architecture are designed to be the right size, efficient and cost-effective.
Easy workload optimization
The maximum power of FX architecture is the flexibility it offers IT professionals when they are designing and building their infrastructure. A fundamental principle of the PowerEdge FX architecture is the ease of workload optimization. By providing a wide variety of possible component options,
Some segments of the economy that we help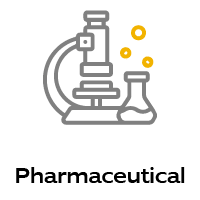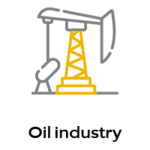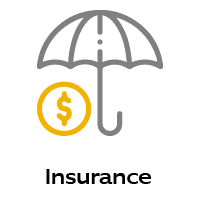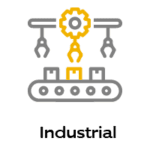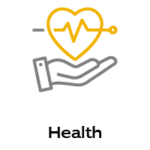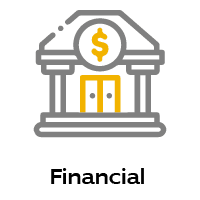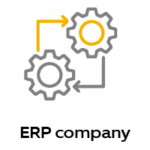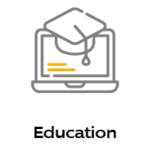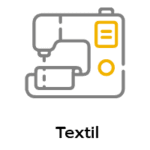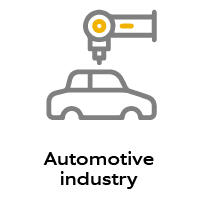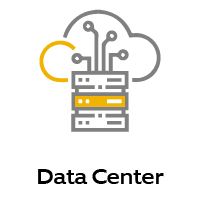 Some segments of the economy that we help
Third party maintenance for DELL End-of-Life (EOL) and DELL End-of-Service-Life (EOSL)
A DC Parts made an analysis on more than 250 customer contracts that use storage, servers, networks and tapes and showed us that 40-60% of the equipment of these customers operate beyond the end dates of support.
There are simple options for you to reduce your expenses and feel more confident about your IT infrastructure. When you choose a custom solution to extend the life of your IT equipment, you can make big savings.
How can we help:
We offer our customers a unique assessment to help analyze their OEM support contracts and understand exactly which devices can be supported in the most affordable way, without compromising their performance.
Blade DELL locations
A DC Parts provides rental of DELL blade for a convenient and affordable solution to a range of data center issues such as seasonal spikes and data center relocation. We work to match the right approach with the right equipment to properly meet your customized need for DELL Storage and Blade leases. With a highly trained team of certified engineers ready to solve any problems, DC Parts is uniquely qualified to serve you. If you would like to speak with a representative about leasing DELL machines contact us.
DELL Blades Support
Support services DC Parts provide support for DELL equipment. We work to combine the right approach with the right equipment to meet your DELL equipment support needs. With a highly trained team of certified engineers ready to solve any problems with DELL equipment, the DC Parts is uniquely qualified to serve you. If you would like to speak with a representative about purchasing DELL equipment support, please contact us. THE DC Parts helps companies of all sizes better manage their IT data centers by providing third-party support services to leading equipment manufacturers, including: IBM, HPE, DELL EMC, NETAPP and much more. With support DC Parts, we manage all your hardware, between the manufacturers through a link. Support from DC Parts offers flexible service level agreements, certified engineering support teams and dedicated customer service representatives. Extend the life and value of your IT assets. contact support DC Parts immediately.